From 04. till 13. of September I was busy doing location sound for a German Short-Film production "Ich wars nicht!". We had a great time shooting in Germany and Belgium. 
One set location was an old nouvelle epoque hotel in Schlangenbad (http://www.victoriaschlangenbad.de).
There, we had to deal with small rooms and narrow corridors. Good organization flexible equipment choice was crucial here. People on set hat to be reduced to a minimum wich was taken care of the production manager. 
On the sound side of things, we decided to do wireless booming using a Schoeps cmc41 indoors and a fairly small carbon boom pole.
We also used several claps and adapters and small handles to stick mics to the furniture, wherever there wasn't room for the boom operator.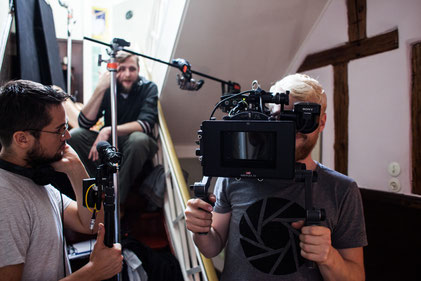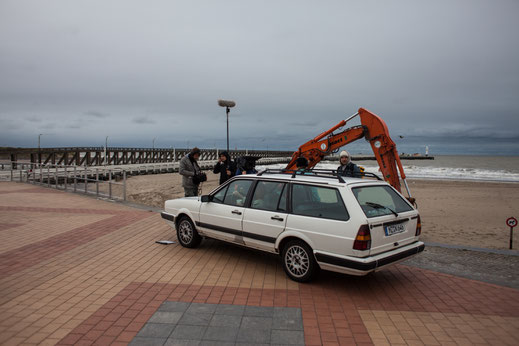 Shooting outside can be tricky. Get good, weather resilient clothing that can resist rain or wind for several hours. 
For the outside shoots we used a good old MKH 416 inside a recite blimp. Good wind protection was here. Again wireless booming gave us a lot more flexibility! 
Another thing to consider is lightning. When booming, we sound guys have to move like ninjas and find our positions to no draw any unwanted shadow. With the time, one gets a good feeling for that.
Also be ready to do some wild-track in noisy-environment like elevators, etc..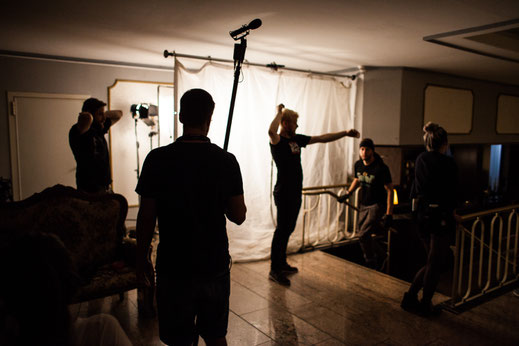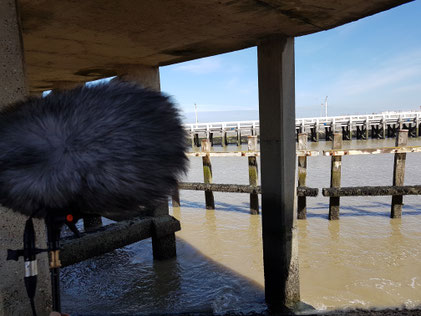 We had a few days off in Blankenberge and I used that time to capture some coastal and harbor ambiences. Recording natural ambiences is a nice contrast to the work on set. Its one of the most relaxing activities that I know where you can follow freely your auditory senses and connect to your surroundings in a unique way.