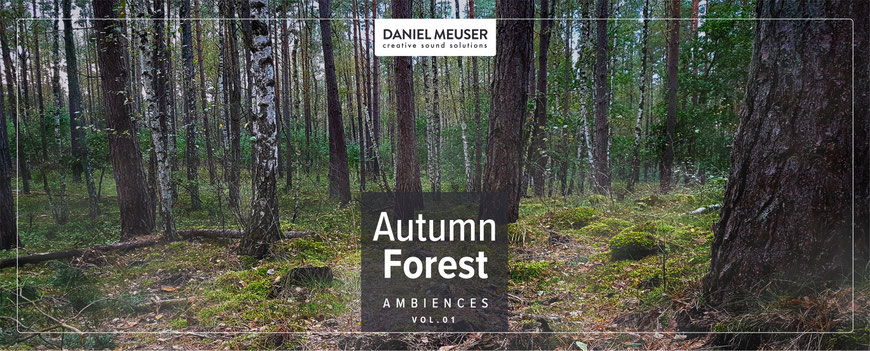 This library contains more than 200 natural ambience clips with embedded metadata. They´re mixed and cut into: loops, transitions and variations to be ready to use inside your project.
The metadata precisely points out any bird species, the specific environment and acoustic properties, the current day-cycle, weather conditions and any foreground or background events that are audible in the clip. To enhance the ease of use, I decided to structure the library as a modular toolbox for ambience sound design.
It has been recorded in some of the oldest, quietest and most pristine forests all over Germany and offers a large collection of active and quiet nature ambiences featuring a variety of different natural environments and wildlife.
Get it at: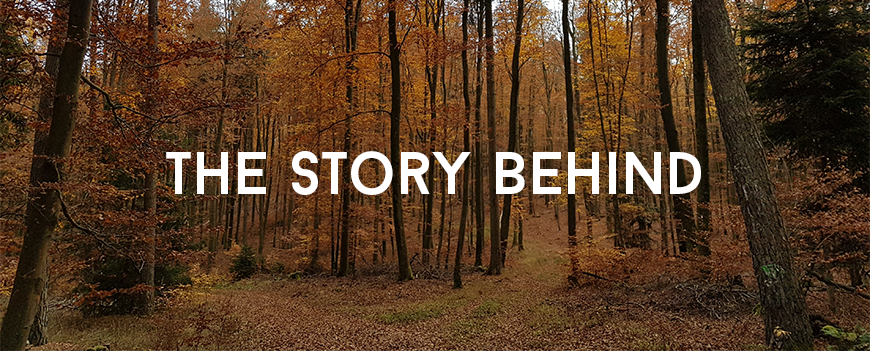 Theme
This library offers a large collection of active and quiet nature ambiences featuring a variety of different natural environments and wildlife. It has been recorded in some of the oldest, quietest and most pristine forests all over Germany. Ranging from the "Müritz National Parc" with its unique biodiversity in the north-east, to the largest contiguous forest area in Western Europe, the biosphere reserve "Pfälzerwald" and "Vosges du Nord" in the south-west. The recorded habitats portrait old species-rich deciduous, coniferous and mixed forests, huge wetlands which extend over a beautiful lake and moor landscape, as well as open woodlands, secondary pine forests and wild sunny meadow valleys. 
Hear how the loudness of the natural ambiences gradually changes when we shift from the last warm days in late summer, with impressive crescendos of insect choirs that last until late into the night, to autumn, where animal activity is getting more and more reduced and the forest is ready to go into his dormant state. 
You will find a great variety of bird activity that is not only affected by the different daytimes, but also through the shift of the season. This includes loud woodpecker drumming, proud trumpeting of migrating cranes, the moody calling of crows in the foggy distance as well as sparse and spacious chirps of songbirds, typically during daytime. And last but not least you will hear the great concert of the daw chorus playing inside natures own cathedrals. Its also mating season of the king of the woods and therefore you will hear deep barks and deer rutting resonating through the forest.
Opposed to the more active ambiences, those described as "quiet" predominately consist of more secondary background sounds where the spacial impression and reverberation are as important as the diffuse ambient noise. Their reduced sound makes them perfectly suited to build a foundation of a scenery. The main actors here are the forces of nature influencing the natural surroundings. The various forms of wind are a vital element of this collection. Hear how it slowly approaches at dawn with a distant roar, building up to a steady gentle stream on some days. On others the wind might be variable, changing quickly from gentle gusts to breezes. Sometimes the wind would be howling through pine tree trunks and make them creak. Mature leaves, different grasses and reed would rustle, branches rattle and stiff dried-out leave vortexes clatter while they where dragged over the ground. In other occasions one could hear soft rain pouring on wet forest floor. At rare times it became so quiet, that one could hear the leaves crackling on the floor from the heat.
This library is build in a unique, highly efficient modular way. Firstly there is the differentiation between "active" and "quiet" nature ambiences. Secondly all clips have been mixed, embedded with useful metadata as well as organized and cut in ready-to-use "Loops", "Transitions" and "Variations". This reflects the nature that constitutes a generic ambiences recording and will therefore speed up the workflow. The Sound Designer gets a unique ambience construction toolbox consisting of coherent high quality sound building blocks that provide unparalleled control and flexibility that will enhance any interactive audio design or layer based production workflow.
The vast variety of songbirds and waterbirds include: Great Spottet and Green Woodpeckers, Eurasian Magpies, Common Raves, Hooded Crows, Blackbirds, various Thrushes, Eurasian Siskins, Common Chaffinches, various Tits, Eurasian Wrens, European Serin, European Red Robins, Cuckoos, Eurasian Jays, Eurasian Golden Orioles, Eurasian Treecreepers, Firecrestst, Comorants, Tufted Ducks, Dotterels, Common Snipes, Greylag Geese, Common Buzzards, Dunnocks, Goldcrests and many more.
 Format
Nowadays there are a lot of sound packs recorded with various microphone arrays and in various formats. Nearly all forms of intensity stereophony (besides Blumlein and MS) are problematic for ambience recording because they lack a great amount of diffuse field correlation or introduce a fair amount of frequency coloration. Another problem is compatibility. Binaural formats are specific to the playback medium. It will potentially give you the most realistic sound field, but the major drawback is, that the spatialization only works with headphones. First-order-ambisonic recordings are flexible and can be translated into many sound fields, but it is still a coincident microphone array and self noise can be an issue. 
The stereo ORTF-format was chosen because of its potability, its playback compatibility, and because it combines the best recording qualities for most ambience recording situations. Particularly with ambience recordings I need to stress, that the quality of the recordings has more to do with the involvement and envelopment of the listeners as well as the spatial impression of the happening on the spot, then with the ability to localize distance and direction of discrete sound sources in the foreground. That has to do with the nature of background ambience recordings. They'll contain predominantly diffused, non-localizable elements. Spacial impression and reverberation are as much a part of the soundscape as diffuse ambient noise. Diffuse means that the signals do not come from a steady direction and thus can not be localized anyway. This is what constitutes the auditory frame of the soundscape that conveys to the listener the impression of space, of its nature and size. The listener envelopment includes him in the virtual space and enhances his experience.
The ORTF-format is a combination of intensity- and runtime stereophony and offers therefore a wide recording angle, combined with excellent sound imaging properties and an open spacious sound due to its overall low diffuse filed correlation factor over great part of the frequency spectrum (Helmut Wittek, Microphone techniques for ambience recordings in 2.0 and 5.1 and their properties, VDT INTERNATIONAL CONVENTION, November 2012).
Structure and Application
This library was designed following a unique modular approach, making it an indispensable tool for complex and vivid natural ambience sound design.
Before we can go into the specific application scenarios, we should make the effort to define the basic properties of ambience recordings. There are many names for these type of recordings. They are called Atmospheres, Ambiences, Soundscapes, Wild Tracks or Roomtones. Their primary goal is to draw the listener into the scene, create envelopement, ensure spatial impression and orientation, define the tonal character of the scene, and finally to convey emotions or feelings for a place or mood in a scene.
When it comes to natural ambiences, the first and most basic categorization has to be made between clips featuring "quiet nature" and "active nature" sceneries. This means that you will find soundscapes with wildlife as well as really quiet places featuring the natural environments.
All sounds have been professionally recorded, mixed and embedded with metadata to be ready to use inside the project. The Sound Designer can focus on his main task using coherent recordings of a vast variety of clips that have be cut into loops, transitions and variations, making this library a convenient toolbox for unique soundscape building. 
These three clip-types reflect the basic qualities of background ambiences and the possible events that are part of it: Events in the foreground, in the background and the equally important spacial impression and reverberation that envelopes the scene. 
There are no perfect loops in nature. The "Loop"-category here means that the clips have been cut nicely into loopable parts giving the designer the possibility to stretch the recording during a prolonged period of time and be more flexible. Loop clips will typically have less activity and events in the foreground and are meant to be used as more basic building blocks consisting of more secondary diffuse sounds. Transitions function as "bridges" from one basic ambience state to another. This will be most likely a change in wind, rain or other weather condition. It might also be a change in background activity, meaning the wildlife getting more active or quiet. Variations are used to give the user the ability to include sound clips with more specific foreground events or vice versa. 
This can be particularly useful in interactive or dynamic sound design. For example to create dynamic weather changes or if you need to populate an open world with lots of scenes with sounds. This is also true for more traditional linear media production like film, documentaries or even audio dramas. Providing a well thought structure of more quiet and reduced background ambience-blocks as well as and more vivd and active ones, will empower any layer based production method. 
KEY FEATURES
Library ships in 96kHz/24bit High Definition Audio.
High quality pristine natural background soundscapes.
Great variety of different environments and wildlife.
Active and quiet nature ambience clips.
200+ royalty free state-of-the-art SFX.
Effective workflow: Extensive metadata, modular approach with clips structured in: "Loops, Transitions and Variations" and a vast variety of natural environments and active wildlife.